Villas are the epitome of luxury and royalty. If you are fortunate enough, you might have bought a luxury villa, that's why you are here.
Villa properties are bigger residences than typical houses. It means that furnishing a villa can be quite challenging. But mind you, villa interior design is equally important as the villa's exterior design.
Therefore, it's imperative to do a lot of research before hiring a villa interior designer. You would have to take the services of a professional or a company that masters in villa design.
Aesthetic villa styling asks for expertise and experience. Villa owners are always on a quest to find a suitable villa designer. If you are one of them, this blog will significantly help you.
What is a villa?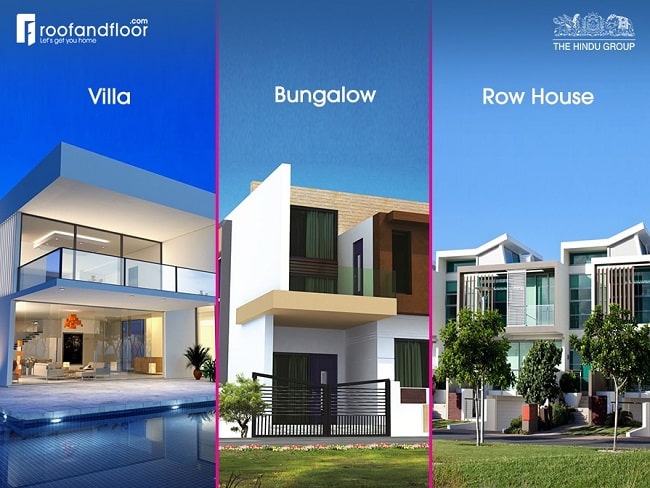 Modern-day villas refer to several sizes and kinds of homes. It includes a suburban semi-detached double villa and houses of bigger sizes in the countryside in some countries.
Qualities to look for in a villa designer while hiring
Here are some qualities your villa interior designer should possess.
Building reliable relationships
Look for a professional who can form a rapport with you. Synergy and trust are vital elements to completing a successful project with a partner. See if you resonate with the thoughts of the candidate about the nature of this work.
Moreover, they should also be able to understand your vision. Finally, you should find someone whom you can fully trust.
Listening to the designer's ideas
There is no harm to benefit from the suggestions of the interior design expert you hire. Talk to the person with an open mind. See if their ideas sound great to you.
An acclaimed villa designer has hands-on experience in how to remodel a room/space. Their feedback on your brief may help you improve it. It's not necessary to use their suggestions every time.
Constructive feedback can carve new paths for you. It can broaden your horizon of thinking. So, always welcome your designer's suggestions.
Using the space optimally
Using and furnishing large amounts of space in a villa isn't easy. For example, designers usually line the dining table by the wall in smaller homes to make the living room feel spacious.
However, villas can be as big as 2000 sq. ft or 3000 sq ft. So, when designing the living room or lounge of a big country home, place the dining table in the center to balance the space.
Homeowners think that using every bit of space wisely is only for compact houses. However, it's equally important when you have a lot of space. In the case of enormous country homes, mostly more space becomes an issue.
Stick to some fundamentals to keep the design symmetric. For instance, a totally blank wall can be painted in texture design. A well-known company that deals with painting services in Dubai can aid you here.
What some people do is they see an empty corner or a little bigger area vacant in the middle of a room and they place a sofa, couch, or a big vase there. This is a mistake.
The trick is to purchase suitable furniture. And don't think that it's essential to fill up every bit of space. Rather keep the design tidy by tucking elements in different corners nicely.
 Use empty space as a design aspect. It looks awesome, particularly in outdoor spaces. Spacious terraces look terrific with the least design elements.
Optimizing double ceiling heights
All villas aren't single-story buildings. But, many are and thus, it has become a regular practice. This tests villa designers on whether they can optimize the double ceiling height of a room/space in a duplex. Consider taking reliable technical services for this task.
Designers should know how to use subsidiary ceilings. And divide parts of the ceiling by strategically mounting cement beams or wooden rafters.
A good interior designer may use a bunch of pendant lights or a long chandelier to optimize the entire height of the ceiling. Or, they may employ wall windows. Because wall windows allow the sunlight to come in freely while showcasing the huge scale of things.
Making the villa bright and well-lit
Your aesthetic villa designer should be creative enough to come up with novel lighting ideas. Recessed light ensures that the light is distributed evenly across the room. Backlighting lit up the walls and make the space look brighter.
In short, recruit a person who knows how to find a balanced place between blinding lights and dark corners. The ambiance of a room depends on the lighting used.
Expansive villas in Dubai and UAE couldn't be lightened up perfectly with a single kind of lighting. Ask the candidate whether they would go for various layers of lighting. And spend a hefty amount of money on it. Or they would opt for a blanket strategy.
Riveting POP false ceilings with plenty of recessed lighting illuminates a room most perfectly. Also, the false ceiling and lighting complement each other to show a great taste in interior design.
Interior design with lesser elements
Experienced designers can use minimal elements to fully design a space. Free space and empty space aren't synonymous. Free space can be used to enhance a design. While empty space refers to a noticeably blank corner of a room.
A great designer avoids cramming all the furniture beside one side of the living space. This is empty space and it looks awkward.
Instead, they sometimes place sleek furniture in a room if the homeowner wants a minimalistic theme. It makes the room empty enough to roam around. This is free space. Make sure your villa designer understands this.
Professional designers often line up all the furniture and storage units with the walls. Also, a good interior design expert may use a white-grey color palette across the home to give it a minimalistic look. But, they should ensure that they take good painting services in Dubai.
Remodeling a villa
Experts are using holey dividers to split up enormous spaces without constraining the area. They know how to refurbish a room or an entire residence. This needs extraordinary expertise and dedication as redoing a villa isn't a joke.
Professional villa designers divide the task into basics. The remodeling may involve segregating enormous spaces. Also, using ravishing pops of color and tailored wall treatments are in fashion too. But, get walls painted or treated by only a reliable company that provides painting services in Dubai to avoid ruining your wall.
Moreover, massive living rooms of villas can be divided by using more than one partition. Some villas use a divider to separate the dining and living rooms and one to form the foyer.
Conclusion
Even a gigantic villa will look monotonous and dull without an extraordinary interior design. Creative themes, attractive wallpapers, and shiny mood lights can transform a bland residence into a lavish place.
Therefore, selecting the right villa interior design professional is crucial to creating a happy home. A great villa designer can use trends and tricks to design a house that everybody will fall in love with.
Although finding a suitable interior designer is time-consuming, it will eventually pay off.