Design ideas for modern bedroom cupboards in 2022
We all want a neat and orderly eye-pleasing bedroom. Therefore, the best home interior design in Dubai is essential. The best way of doing this is through a cupboard. A cupboard offers us a place to keep our dresses, bedsheets, jewelry, perfumes, documents, and many other important things. A contemporary cupboard design of 2022 by an experienced interior design company will give a new style and spirit to your bedroom. 
A sliding almirah can be a marvelous choice for small rooms. Or a fashionable glass wardrobe for bigger bedrooms with so much to display for design purposes. 
In this blog, we will discuss the different stylish and latest cupboard designs of 2022 that match any bedroom's distinct outlines, storage requirements, and spaces.
Cupboard and a dressing table for a graceful bedroom
For a modern and dreamy bedroom, use a white cupboard design. You can take help from a reliable technical services provider. This cupboard is of the same height as the ceiling to provide additional storage. 
The closet has no handle which makes it look refined. Leverage the small corner by turning it into a little dressing table. You just need a little mirror and chair and your dressing table is ready. Set up bulbs adjacent to the mirror for suitable lighting when someone gets ready.
Top interior decorators in Dubai think that it is an exceptional design for close-packed bedrooms if you want both cupboards and a separate dressing table in your bedroom.
Wall-to-wall cupboard for more space
An equipped wall-to-wall cupboard will supply you with loads of space to sort things out easily. The cupboard encompasses the full wall from the roof to floor which makes the room appear more spacious.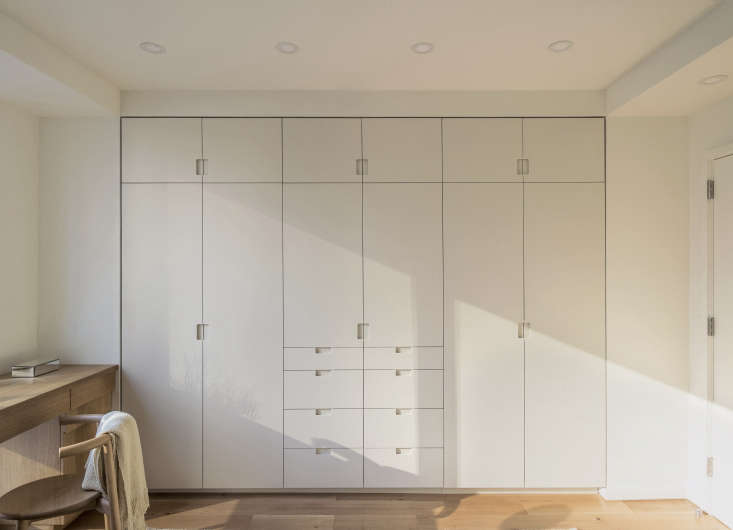 This new cupboard design by a top interior design company is perfect for a shared closet due to the storage space. The sliding door is very modern and aids in making the most of the wall separate. The white shade assists in making the bedroom light. It will look more beautiful if the floor is made of laminate wood.
Corner cupboard to use every inch of a bedroom
Present-day small bedrooms in Dubai have different kinds of trendy design cupboards. One of these recent trendy designs is the corner cupboard design. The benefit of this design is that you can utilize the corners of your bedroom to store your belongings.
Moreover, you will be able to use up nearly all the available space in your bedroom if you use an L-shaped closet. For crammed bedrooms, this design can be a terrific favor.
Rather you can line up the cupboards using the corner or turn one of the corners into a dressing table space. You can ask your interior design company to make a dressing table with your cupboards.
If you are making a cupboard in your child's room, place a study table with a corner wardrobe to enhance the stylish look of the room. The almirah has to be well fitted, symmetrical, and sleek-looking.
Cupboard as an upholster for small spaces
Those of you who live in small apartments with small bedrooms understand the significance of any additional storage. You can utilize cupboards as bedsteads for your bed. It is a top method to increase functionality and storage space. 
You can add hidden cupboards on top of the bed for a flattering design. Also, this stylish cupboard style for a small room makes the rest of the bedroom look spacious.
You can ask your interior decorator in Dubai to make bottom drawers in the cupboards. These drawers will work as bedside cupboards. 
Headboard cupboards can be employed as a display shelf or bookshelf if there is extra overhead storage.adding some wooden finish through cupboards will offer a simple and neat look to your minimalistic room.
Cupboards around the doorway
Cupboards fitted adjacent and over the door are a contemporary cupboard design for small rooms. 
This cupboard design will make your bedroom more functional. It is a great example of using any space available. The cupboards may run from wall to wall or end before the wall. Alos, they may run from ceiling to floor or their height can be shorter than the ceiling.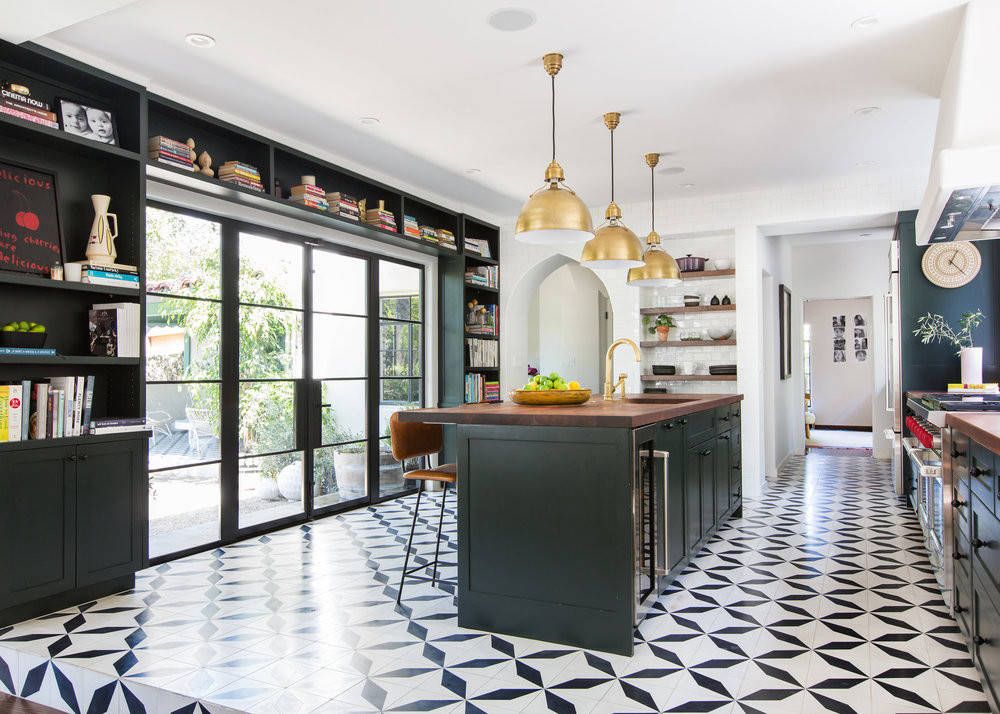 Ceiling cupboards are a staple to modern home interior design in Dubai. In thai way, the top space is utilized that is usually left unused. We all have belongings that we take out once in a while. This above space can be used to store that luggage.
Get the cupboards finished with dark wooden color to make the cupboard appear more modish. 
Cupboard with study desk for a workaholic's bedroom
If you are a busy bee student or employee, a study table attached with a cupboard can be a boon for you. Ask your interior design company to build a corner cupboard with a study desk. This cupboard design can be used in a children's room or as a home office for adults. 
Use a sewing cupboard as it will serve as the standard storage solution. Add an open cupboard and use it as a display cabinet or bookshelf. 
Drawers in the study desk can be used to keep bags, books, folders and other items that you may need nera you in a home office.
Mirrored almirah for a fashionable place
Mirrored cupboards produce a mirage of added space. Thai stylish modern design of cupboards is trending in 2022. It is ideal for a small bedroom as it makes the room look spacious. Plus, it can work overtime as a dressing unit and cupboard.
Just imagine you won't need to run between your dressing table and the cupboard while getting ready for work or college. The mirrored cupboard also serves as a decor element as they offer a luxurious  look.
Along with reflecting light, it will make your bedroom look more roomy and luminous. Use a minimalist white almirah in a dark-colored bedroom with gray and white color scheme.
Alluring bedroom with an old-fashioned hinged cupboard
Classic hinged cupboard can be an awesome choice for folks who like a minimalistic yet fashionable shelf in their bedroom. You can consult a reliable technical services provider to get a classic hinged cupboard built and designed with planks.
Splendid gleaming lacquered cupboard for bedrooms
Have you ever seen a bedroom in Dubai with a shiny cupboard having grooveless sliding doors? Then you must have seen how classy and sassy such a bedroom looks. 
These cupboards sometimes have lines and shapes drawn on them. They make the cupboard look sleek and not overbearing. This is a trendy cupboard design of 2022. It will look even more cool with dark-colored walls and floors.
Sliding doors never go out of fashion and they are ideal for a fitted cupboard. The glossy surface of the wardrobe reflects light and makes the bedroom appear roomy and vivid. A top notch interior decorator in Dubai can help you choose such a cupboard for your bedroom.
Glass cupboard for a cramped bedroom
Do you have a tiny or compact bedroom? You might think that you can't add stylish wardrobes in such small bedrooms. It is a totally wrong perception. 
Glossy glass wardrobes are a magnificent aspect of home interior design Dubai. Glass cupboards can make your compact room look open. They offer a superb way to show your prized belongings such as designer dresses and accessories, using the precious books you adore.
Also check
Keep Your House in Tip-Top Shape: A Handy Home Maintenance Checklist
9 Most Common Reasons Why Your AC Won't Turn On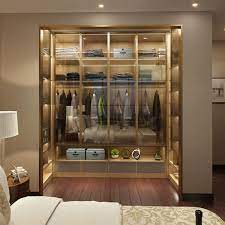 In tiny bedrooms, this kind of contemporary cupboard design of 2022 assists in producing a very open space. This graceful wardrobe piece gives an industrial design vibe to a room. Get Interior lights installed by a reliable technical services provider. They will help in highlighting the items like apparels, footwear etc. 
such an almirah can make the most of your most cherished place. Moreover, it can prove to be a decorative item in your bedroom. Don't wish to show all your belongings inside the wardrobe? YOIu can go for stained or frosted glass cupboards. They will offer the same charming appearance and the insides will remain a mystery.
Conclusion
People who aren't much experienced in home interior design in Dubai may find it surprising but the surroundings have so much impact on the kind of furniture one should choose for their home.
People who live in a place where construction work is in process, they should be considerate of the wardrobe style for their bedroom. They should know ahead of time whether the cupboards require a dust-free coating.
Also, you should extensively investigate possible leakages, smells and lofts before you buy a premium cupboard. We have provided you with a list of top and the trendiest cupboard designs for your room. 
Now, you can assess what styles you like and compare them against the size of your bedroom. Regardless of the size of your home, a bedroom is among the most personal and private places in the home. Wardrobes consume so much place in the bedroom. Therefore, it's imperative to know the trendy designs in the market.